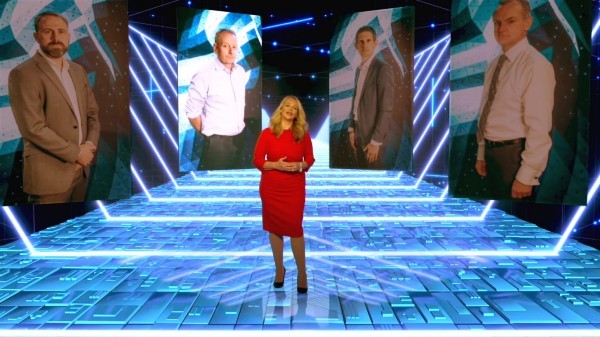 24 May

Annie Voller's Royal initiative for Mental Health Awareness

TV Presenter, Annie Voller – Broadcaster, Co Founder of No Barriers Radio, Media Entrepreneur and Equality, Diversity and Inclusion Champion, has joined forces with HRH The Duke and Duchess Of Cambridge. The project is the seminal #MentalHealthMinute campaign. This will take place during Mental Health Awareness Month 2022.

This is the fifth year that their Royal Highnesses have featured on the #MentalHealthMinute. This year, for the first time, the Duke and Duchess were the sole speakers. As an official media broadcast partner, alongside Electric Orange Productions and www.nobarriersradio.com, Annie was excited to bring the Royals onboard again. Annie is delighted to feature them and their unique Mental Health Message to the nation.
Mental Health Minute
This year's theme is loneliness, which is affecting more and more people in the UK.  Loneliness has had a huge impact on the nation's physical and mental wellbeing during the pandemic. Our connection to other people and our community is fundamental to protecting our mental wellbeing and a key way by which we can tackle the epidemic of loneliness.
The Mental Health Minute initiative is delivered in partnership with The Royal Foundation of The Duke and Duchess of Cambridge. It is  featured on the the award winning on line radio station and community interest company Annie founded www.nobarriersradio.com .
The 2022 Minute is in support of Better Health – Every Mind Matters.  This initiative offers advice to tackle loneliness and provides NHS-approved tips to help people look after their mental health.
Annie Voller corporate presenter/facilitator/moderator
To book Annie for your next corporate event, broadcast TV programme, radio show or podcast as a hard news presenter, broadcast journalist, media entrepreneur, diversity, inclusion and equality champion please contact us at The Right Address