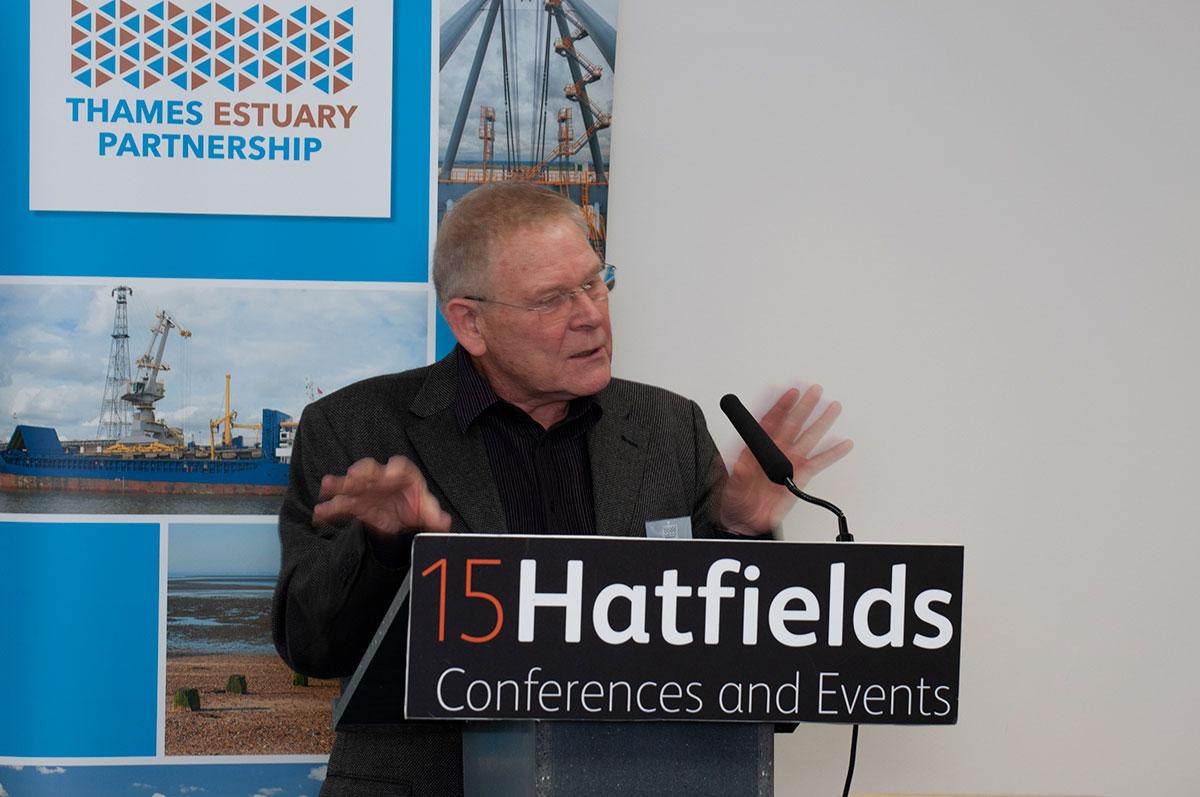 30 May

The Living Thames by Professor Chris Baines has been named as a Charity Film Awards Finalist 2019

One of our distinguished environmental speakers, Professor Chris Baines, has recently completed a film named "The Living Thames."

Chris Baines is an award-winning writer and broadcaster and was presenting popular environmental TV series for both the BBC and independent television from the mid-1970s onwards. His children's environmental investigative series "The Ark" won the International Wildscreen Award in 1989.  He was one of the first presenters of BBC Countryfile.  Chris created the first wildlife garden at Chelsea Flower Show in 1985.  His book "The Wild Side of Town" won the national prize for conservation literature in 1987.  The film Chris produced, "The Living Thames" was crowd-funded.  It is introduced by Sir David Attenborough and won the top 2019 Charity Film Award: https://www.charityfilmawards.com/videos/the-living-thames. In this film, he promotes joined up thinking and creative partnership working. This film also ties in with the United Nations World Environment Day on 5th June https://www.worldenvironmentday.global/
Background
Chris is also well known as a leading champion of greener urban environments, their role in delivering sustainable development and their benefits for human health and quality of life. He has made presentations on this theme in Canada, China, New Zealand and Continental Europe. Chris was awarded the Medal of Honour in 2004 by the Royal Society for the Protection of Birds (RSPB).  He has been honorary president of Non-Government Organisation the Thames Estuary Partnership and the Association for Sustainable Building (AECB) for almost 20 years.  Chris has also served as national vice-president of the Royal Society of Wildlife Trusts for 35 years.
Environmental Speaker
As a guest speaker, Chris draws on all his knowledge and experience to inspire the audiences. He also has received outstanding feedback on his presentations:
"Excellent address by Chris Baines" National Association for Areas of Outstanding Beauty
"Inspirational closing talk from Chris Baines" Sheffield Hallam University
"Inspiring talk by Professor Chris Baines" SWT Taunton
"Amazing keynote speaker" International Urban Forestry Congress
If you are looking to book Professor Chris Baines or other motivational speakers for your corporate event, please get in touch with The Right Address to discuss your requirements.