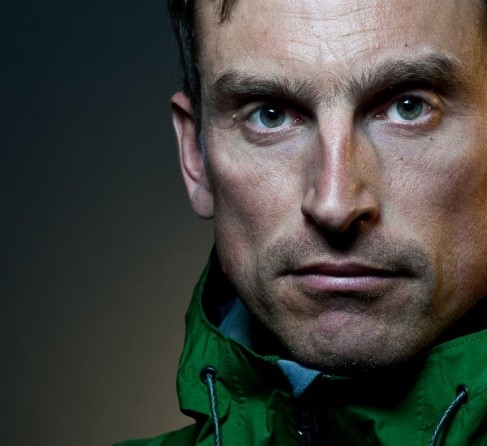 04 Apr

Webinar Presentations – Kenton Cool, adventurer, mountaineer and international speaker

In light of the restrictions currently imposed on meetings by the COVID-19 Virus, there is a huge demand for effective on-line presentations.

The impact of the virus also extended to motivational speaker, Kenton Cool's, own expeditions.  All planned climbs have been postponed or cancelled, including his Everest and K2 expeditions.  While this represents a huge disappointment to his clients, local teams and of course himself, he is not the type to sit still and let this time drift by.

Kenton Cool is one of the world's leading high-altitude climbers. He has climbed Everest 14 times to date.  Plus many other epic and challenging mountains around the world. As an Expedition Leader, he has completed over 20 successful expeditions in the Greater Ranges. On Everest he holds the highest success rate of any mountain guide. He was the first man to climb Nuptse, Everest and Lhotse in a season.  Kenton has also been nominated for the Piolet D'Or Award and is the Global Ambassador for Landrover. He is an engaging motivational speaker. Kenton delivers popular keynote speeches on all aspects of his many accomplishments in the outdoors. He relates with great vividness and emotion the experience of summiting some of the world's highest mountains.
Online presentations
Online webinar-style learning has been growing as an option for Kenton's direct clients as well as the the clients of The Right Address.  This has seemingly been gaining traction as organisations look at not only logistical cost but also the environmental impact of bringing people from across the globe together for conferences.  While this can be a challenging shift, Kenton has found it to be extremely engaging for his clients. The responses have been hugely positive.
The workplace as we know it has been put on temporary closure. However many businesses are still 100% operational and are maintaining a level of normality despite the fragmented workspace environment (i.e working from home).
We are excited to extend Kenton's normal range of speaking and leadership seminars to an online format.  This is in order to offer companies the opportunity to continue learning and development during these times of uncertainty.  The positive aspect of a cancelled expedition schedule is that it means he will be in the UK for the foreseeable future, a first for him (although looking ahead, presenting a webinar from a place like Everest Basecamp does have a certain caché for him).
Seminar and interactive themes include:
Leading remote teams
Handling adversity
Communicating across diverse platforms
Leading ourselves to motivate others
The importance of purpose and direction
Setting goals and objectives
Performance teamwork
The agile mindset
Facilities
Further good news is that Kenton's local theatre in Cirencester (www.barntheatre.org.uk) has a purpose-built live broadcasting suite which we can access for not only the likes of webinars but also for pre-recorded material, all to a broadcast media standard.
Extraordinary things
Kenton and his team have learnt from real-time experience in the high mountains that, in times of crisis and uncertainty, we must look for opportunities and learn to adapt to the environment we find ourselves in.  As Sir Edmund Hillary said….'People do not decide to become extraordinary.  They decide to accomplish extraordinary things'.
To book Kenton or a number of other motivational speakers in the UK, please get in touch with us on 01895 827 800.