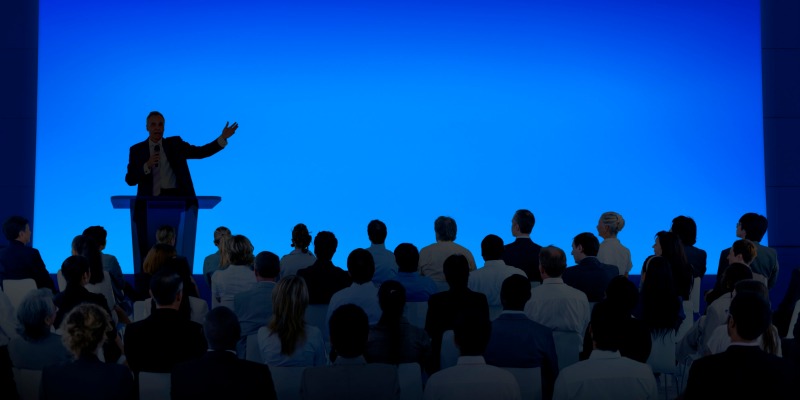 19 Jan

Key Benefits of using a UK speaker bureau to make your event very engaging

There is an old saying in the confectionery industry that is very popular with consumers, the wrapper is just as important as taste and quality as the sweet inside. The same is true for events, since ultimately their purpose is to impact and convince the audience to whom they're directed. To ensure that your event is successful, it is important to find the right speaker to inspire and engage your audience. A UK speaker bureau can help make that happen.

A speaker bureau is an indispensable resource that specialises in helping event planners find the right after dinner speaker or inspirational speakers UK to match their specific briefing. They will consider your company's needs, the message that you want to get across, and provide the very best speaker to meet your exact expectations.

There are many key benefits to using a speaker bureau when planning an event. The speaker bureau will be able to guarantee quality, offering only speakers that meet their high-quality standards. They will also provide a wide selection of speakers to choose from, so you can find the perfect fit for your event.

The speaker bureau will also be able to minimise risk, as they are familiar with what a particular presenter needs and will give you important information related to their presentations. Additionally, they will be able to handle any logistical issues that may arise and can commit to scheduling a prior briefing with the speaker to discuss your goals.

Using a speaker bureau can also save you time. You can avoid spending hours on logistics and also be assured of getting the best results when you leave the task of selecting a speaker, negotiating, and preparing contracts in the hands of professionals.

Overall, a speaker bureau can be a valuable resource when planning an event. By entrusting your event to a speaker bureau, you can rest assured that your event will be successful, engaging and memorable.

If you are looking for a UK speaker bureau, look no further than The Right Address. We can help you with your specific needs to find the best motivational speakers in London.