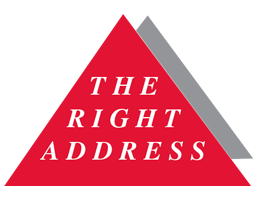 09 Jul

Top 5 Reasons you Should Hire a Motivational Speaker

From comedians to actors, there's a wealth of choice when it comes to providing event speakers at The Right Address. We recommend you hire a motivational speaker. They're a great addition to an event and can enhance the experience for your guests.  As a result this will ensure you put on an event that's more than memorable.

When it comes to motivational speakers UK, there are a number of reasons as to why they should be on the list for your next function.  Consequently we've put together five of our top ones.
1) Bring New Energy
Having a motivational speaker talk at your event can really boost the energy of a crowd. They're there to inspire people, which is exactly what they're going to do. Perhaps you're holding a business event and want people to get excited about a new venture, encouraging them to join you on your journey – what better way to do that than with someone who's going to put a bit of fire into their hearts and minds?
2) Add Some Interest
It's all very well and good hearing someone you know talk at an event, but it's definitely more interesting hearing from someone new. By bringing in an outsider, you're instantly going to spark intrigue from your audience, and they'll be more inclined to actually listen.
3) It's Entertaining
Whilst motivational speakers UK are often hired for the direct purpose of encouraging and inspiring, it can't be denied it's also a great bit of entertainment. Our speakers are all brilliant storytellers, which makes for some great tales! You'll have the guests hooked by the motivational speaker, and they'll be enjoying the experience rather than enduring it.
4) Show You Care
Whether you're hiring a motivational speaker for a work gathering, before a sporting event or whatever else you may have in mind, by actually taking the time to find and invest in your speaker shows that you care. You want to make this event a success, and you also want your guests to benefit from it. It's a great way to communicate a sharing culture!
5) Bring Refreshing Perspectives
People can get stuck in a rut pretty quickly, whether that be at work or in life, so bringing in a motivational or sports speaker can really help your team to avoid that. With their encouraging stories and fierce determination, professional speakers can inspire change in your guests. They may start to see things differently, noticing where they've been going wrong and finally seeing what they need to do to move forward. It could really change people's lives for the better, and who doesn't want to be a part of that?
The Right Address
From sports personalities to professional explorers and those who have overcome diversity to achieve success, we have a huge range of motivational speakers to choose from at The Right Address. If you're interested, get in touch with the team.  We will help you organise the event of the year!