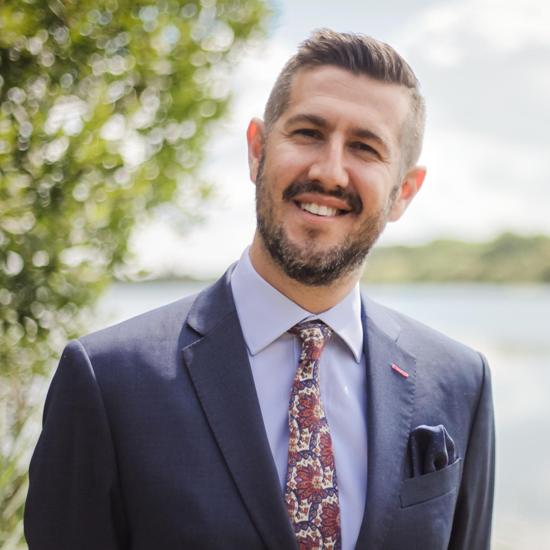 05 Jan

Mental Health – SPEAK UP and Embrace the Difference

Inspirational speaker, Tony Morris, empowers individuals and teams to deliver results at the highest level, both in the UK and Internationally.  He specialises in building perseverance and confidence, changing mindsets, growing businesses and creating customer loyalty. Feedback includes, "He inspires and delivers in such a way that is refreshing, honest and it actually works" (Chris Whittle, Director Viridor).  Tony is also a best-selling business author and publications include the No 1 Amazon best-seller, Coffee's for Closers and Dear Sales Doctor.  In this article Tony shares his personal experience of learning to speak up around mental health for the success of all.  He feels that despite the prevalence of mental health issues within the work environment, this is still a subject that is rarely spoken about. Also that it is an area that needs to be prioritised. Tony has gone on to create a highly effective system to share this learning.
Article from Tony Morris – Mental Health SPEAK UP
"From as young as remember, I saw everything either black or white. There was never any grey in my vision. My sister on the other hand, was the exact opposite to me. We were brought up by the same parents and not treated any differently, yet both had a different view of the world. 
I just thought everyone felt like me and I was 'normal.' How wrong I was. I would go from so high that the world was incredible, and I could not be any happier, to wishing I had not woken up that morning, and struggle to get out of bed. As far as I was aware, there was no trigger for this dramatic change in my outlook, just a chemical in-balance that I had no control over; or so I thought.
The highs and lows got worse as I got older. As my responsibilities grew, anxiety and stress started to come into play. The smallest task could lead me to getting knots in my stomach and bring me out into a cold sweat. 
It was not just me that was affected. My wife felt I was becoming unbearable to live with. She said, "when I was high, I become a narcissist and everything was about me, and when I became low, I was lethargic and not interested in doing anything or seeing anyone." It was exceedingly rare she would see a 'normal' me. 
That is when I made a choice to 'SPEAK UP.' I started seeing a counsellor who shared strategies to cope with life. After a period of time, she recommended a session with a psychiatrist. Within 90 minutes he diagnosed me as Bi-Polar level 2 to 3. I did not know there was such things as various levels of Bi-Polar. He recommended medication, although I was already taking anti-depressants and I did not want to put any more medication into my body. I wanted to beat this my way.
Days later I was at work responding to emails and the anxiety in the pit of my stomach started to kick in, because I received an irritating email. As I was about to reply immediately, I recalled a strategy my business coach taught me; Pause and Count to 10 slowly. Then decide if you need to reply to the email immediately, or can it wait whilst you have time to gather your thoughts. The latter of course is the right solution.
Weeks passed and I was started to feel a little brighter. Then a client called to explain they have decided to cancel their conference due to Covid and therefore no longer needed me to speak. The black cloud appeared again and suddenly my whole week was rubbish, when it was just the single incident that occurred. I had to consciously say to myself, 'focus on what you can control, not on what you can't.' 
I began to realise I had been using these strategies for most of my adult life, to manage my mental health and just did not realise it. Now I am consciously aware of them, I find it easier to access the strategies and cope better when I am having an episode, be it a high or a low.
I have developed a methodology which has helped me enormously called S.P.E.A.K U.P.  This stands for:
Share
Pause
Event + Filter = Reality
Achieve
Killer Whale
Uncontrollables
Pick Up
My aim is to share these strategies and help as many people as possible that are suffering in silence, have the confidence and the courage to also speak up and together we can help the stigma of mental health."
Feedback on Tony's presentations includes:
"Interesting and relevant content delivered in an extremely eloquent, articulate and humorous manor." Kari Sweet, Head Sales Effectiveness, IHG.
"Tony captured the sense of our company and what we are trying to do perfectly." Christian Bo Nissen, Event Co-ordinator, Universal Robots.
"His presentation was the highlight of our conference." Tony Limbrick, MD, Network Auctions.
If you would like help in finding the right motivational speaker, such as Tony Morris, for your event, please get in touch with the Right Address.