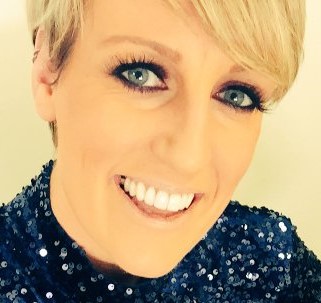 12 Sep

Steph McGovern: Strictly Rumours and Shop Well For Less

Steph McGovern, one of the best-loved speakers for the Right Address, has long since been a prominent figure on TV screens around the UK. She is now the subject of Strictly rumours.

From finance to production, she's worked both in front of and behind the camera, taking on a variety of diverse roles. Her tireless determination as a business woman, likable personality, and undeniable intelligence have all played vital roles in her success.
Strictly Rumours
Recently, Steph's popularity was put in the spotlight with a Strictly Come Dancing poll run by Express.co.uk. Though the line-up's now been announced, and Steph isn't going to be strutting her stuff on the dance floor (meaning she'll be free to be a celebrity dinner speaker at your event – every cloud has a silver lining!), there was a lot of speculation that she would be. The poll, asking readers which BBC Breakfast presenter they wanted to be on the show, came back with a result of a huge 45% in favour of Steph. If that doesn't solidify the nation's love for her, we don't know what does!
TV Career
Strictly wouldn't have been the first TV show Steph McGovern would have appeared on if she'd gone on. In fact, she'd be a deft hand at dealing with the camera. Since 2010 Steph has been presenting TV shows, making her debut on BBC Breakfast, where she still works now. She's also presented a CBBC series, which ran for 10 episodes, called Pocket Money Pitch.
Currently, she co-presents the popular BBC One programme Shop Well for Less? Alongside Alex Jones, which helps families cut back on how much they spend on their household shopping without changing the way they live. It highlights the money-savvy side to Steph's talents, showing off her skill for finance and her clear business mind.
She also currently co-presents Watchdog, which investigates rogue criminals and wrongdoings around the UK, and has been running since 1985.
Steph McGovern, Speaker at the Right Address
We're lucky enough to be able to connect you with Steph McGovern as a celebrity dinner speaker. But why could she be the perfect addition to your event?
To begin with, her presenting skills certainly don't go amiss. She knows how to get across information and stories in an engaging, interesting, and clear way, captivating an audience, which is a great skill to have as a public speaker.
Steph can speak about her media career, as well as business and finance.  In addition she is an experienced and accomplished event host and facilitator.
Steph McGovern is a wonderful event host and speaker. She enjoys talking to the audience and communicating with the crowd, bringing every member into the event. Her presence instantly enhances any occasion and makes the day or night much more memorable.
If you'd like to book Steph for your event, or any of our other celebrity guest speakers, get in touch with us at The Right Address today.