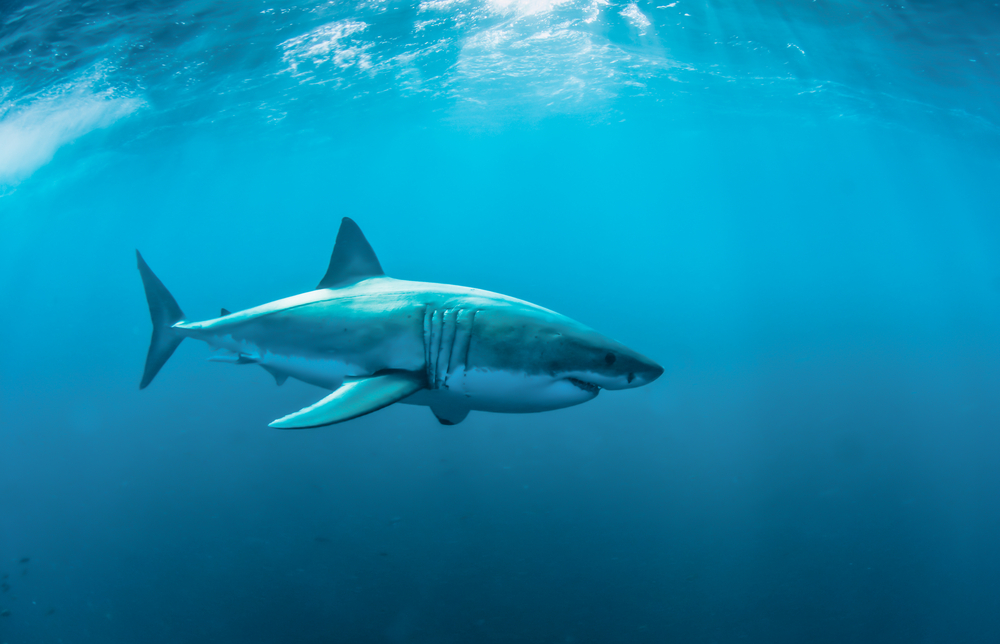 27 Mar

Ranulph Fiennes to Swim with Sharks

Sir Ranulph Fiennes, speaker at the Right Address, is certainly not a stranger to deadly experiences. From walking both the Arctic and the Antarctica, to running 7 marathons in 7 days on 7 continents, gruelling challenges that would probably defeat most of us seem exciting to him! If anyone's the definition of a daredevil, it's Ran. So, it's no surprise that's he's planning his next epic adventure – and this one could be the most dangerous of all.

'Swimming' With Sharks

At the age of 75, Ranulph is planning his next, and possibly last, adventure – and this time, he's getting up close and personal with great white sharks. He's planning to head to a place of the Earth that's so far completely unexplored, which, of course, must be far too tempting for the natural-born explorer to resist! 

Ran's challenge is to drop down to the seabed beneath a stretch of the South Atlantic ocean – 60ft down to be precise. To give you a rough idea of just how far that is, it's about the same length as that of a traditional cricket pitch. In other words, it's a long way down!

Once he's under water, he'll be walking along the seabed with weighted boots. He'll have to face a whole lot of challenges, including coming face to face with the sharks and other mysterious creatures that lurk in the depths of the water. But, it's all for a great cause. Ran is doing the walk to raise money for the Nelson Mandela Children's Hospital in Johannesburg.

What Gear Will He Have?

To head down into shark infested waters, you would've thought Ran would bring with him a ton of high-tech, reliable gear that might save him if he gets into trouble – but this is the man who cut off his own fingers we're talking about. So, no, he's not bringing any of that. Instead, Ran will have with him only regular diving apparatus, along with a 'shark-scaring device', that may or may not work. The device lets off a signal that's thought to disrupt the sensors in shark's noses, though research has shown that they don't always work on great whites.

The risk factor of this trip is incredibly high. There's no doubt that Fiennes is actively risking his life diving down into this notorious part of the sea, and he may not make it back in one piece. Ran himself responded to a question asking if he'd survive the trek with a disconcerting 'We'll see'.

So, Why Do It?

We're sure many people are asking themselves, 'Why is he doing it?!'. Well, there's of course the raising money for charity aspect. Ran has always been a generous character, raising over £18million for charities around the world through his various expeditions. But there's also the fact that exploring just seems to be in his soul. Hearing him talk as one of our motivational speakers in UK, it's easy to hear the passion he has for adventure. Maybe risking his life for what he loves is worth it to him.

If you'd like to hear about Ranulph Fiennes, or another adventurer, sports personality, business guru, or any of the celebrities and speakers we have at the Right Address talk at your event, get in touch with our team today.