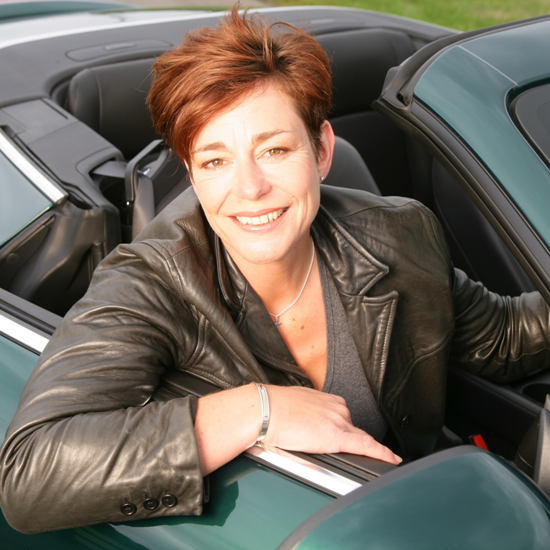 17 Aug

Penny Mallory Motivational Speaker – Mental Toughness

Former rally driving champion, TV presenter and international motivational speaker, Penny Mallory, has recently been working closely with business leaders and teams in a virtual format.  As a result she is helping to transform performance, productivity and profitability, during what has been an extremely challenging few months. Penny has been conducting a series of inspirational webinars, podcasts, leadership round tables and coaching sessions.

Penny believes that leading people through the most challenging year to date means everyone needs confidence, commitment, focus and determination.  She believes enhancing the culture of your organisation, embracing wellness and increasing resilience through tough times is critical.  Penny asks leaders to imagine what would happen to your organisation if your people were more mentally tough.  What it they were fully equipped to deal with change?

Penny Mallory and her team have worked inside and alongside world-class teams (including F1),  Teams within sport, industry and business for decades. Having competed as a Rally Driver at World Championship level, Penny knows how critical it is to address the mental issues that influence your performance. Motorsport and TV fans know her as the first and only woman to drive a World Rally Car. Penny knows how to compete and beat the odds.  She also knows top performance requires even more than sacrifice and maximum commitment. It also takes heart, insight and the courage to keep going and the refusal to quit. She gets it, because she's lived it.

Many years of presenting live and recorded TV programmes, keynote speaking, summitting two of the world's highest mountains, many endurance events and a couple of boxing fights have prepared Penny for almost everything!
Mental Toughness
Penny is a Mental Toughness Practitioner, licensed by AQR International, Master Practitioner in CBT and a Qualified Coach, accredited by the European Mentoring and Coaching Council. As a leading motivational speaker and authority on Mental Toughness, Penny has perfected the art of Psychologically-Powered Performance. Her measurable Mental Toughness Team Challenge gives transformational insight into how and why developing confidence, resilience, commitment and focus is critical in today's business environment.
Introduction to Penny
The 'Introduction to Penny' link provides a great overview of Penny and her Mental Toughness keynotes which can be delivered in a virtual format or live – here.
Testimonials
"… powerful speech about overcoming demons" Eventopedia UK
"Truly awesome Penny Mallory session … so inspired to take risks and challenge our limits … Get ready team" Harrington Starr
To book Penny or other business speakers, please get in touch with The Right Address on 01895 827 800.