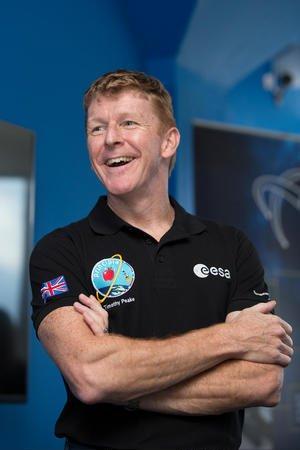 15 Jun

New Publication For Tim Peake

ESA astronaut, Tim Peake's, autobiography, Limitless, will be published later this year combined with a nationwide tour.  His  inspirational book follows his extraordinary career and has resonant messages about what life in space is really like.  He discusses the sacrifices astronauts make in being apart from their families.  Plus both the fear and exhilaration of the journey.
The mission
During his Principia mission, Tim took part in over 250 scientific experiments. He completed a spacewalk to repair the Station's power supply, drove a rover across a simulated Mars terrain and helped dock two spacecraft.  Throughout the mission he was actively connected with the public back on Earth.  His mission concentrated on educational outreach. As a result they engaged more than two million schoolchildren across Europe in over thirty projects.
Motivational speaker
In his presentations Tim shares the unique insights on leadership, fear and risk management, motivation.  He looks at the power of collaboration, drawing on his  career as a test pilot and astronaut. He shares his thoughts on mission success with delegates. Tim is a champion for science, innovation, exploration and adventure. He delights audiences with his fascinating stories of life in space.
Feedback
"Tim's action-packed delivery and relaxed, engaging style had our audience captivated. He provided a fascinating insight into the rigours, challenges, joy and wonder of space exploration and the extraordinary demands of the training and preparation. Tim radiates energy, passion and dedication, combined with a friendly, approachable manner and ability to engage and connect with a diverse audience." UK Civil Aviation Authority
"Tim's presentation was both inspirational and impactful, captivating a very knowledgeable and experienced aviation audience with powerful lessons of leadership, dealing with uncertainty and change, and the impact of future technology on aerospace and aviation." International Voices Choir
"Tim's inspirational evening at the Barbican exceeded our wildest expectations. Tim captivated an audience of all ages." Penguin Random House