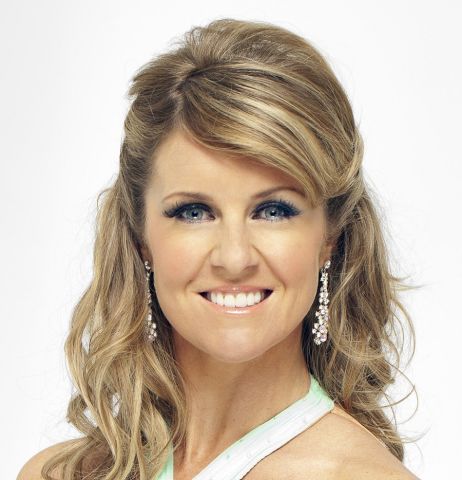 29 Mar

Introducing our new after dinner speaker Erin Boag

After dinner speaker and dance champion, Erin Boag, is currently on a hugely popular nation wide tour with Anton du Beke, Showtime.  Erin paired up with Anton Du Beke, her longstanding professional partner, in 1997 and within a year they were winning international competitions, turning professional in 2002. Many more wins and prestigious accolades have followed.
Strictly Come Dancing
Their talent, sparkle and personalities caught the BBC's attention in 2004 when they were invited to take part in the very first series of 'Strictly Come Dancing'. Erin quickly became a household name through primetime appearances with celebrity partners including Richard Arnold, Rory Bremner, Peter Shilton… reaching 4th place with both Austin Healey and Martin Offiah, 3rd place with Julian Clary, and runner up – plus winning the 2006 Christmas Special with Colin Jackson. Erin was an incredibly popular professional during the ten years in which she appeared – the only female dancer to compete in so many series.
After having left Strictly to start a family with husband Peter and welcoming the birth of their son Ewan in 2014, Erin remains a regular on the Strictly spin-off 'It Takes Two' to offer constructive comment and critique.
Other work
Erin's other TV work includes 'Ballroom High' – giving 12 young absolute beginners one month's dance training before performing at Blackpool Tower.  She is also a regular guest dancer and coach on 'Strictly Dance Fever.' Erin has presented an award to the National TV Awards. She has fronted the ballroom dancing team on 'Celebrity Star Spell, Test the Nation.' Erin has guested in Million Dollar Mansion on 'The National Lottery.' In addition she has danced in Trafalgar Square in the BBC's 'Dancing in the Streets Ballroom Blitz' project.  Plus appeared on 'Celebrity Mastermind.' She has taught Alan Titchmarsh to dance the Charleston for his ever popular chat show.  Erin has talked about the psychology of dance with Colin Jackson on the BBC science programme 'Truth about You.' She has appeared on the Piers Morgan Show chatting about the legendary Sir Bruce Forsyth.  Erin has also had the honour of performing in Royal Variety Performance.
A figurehead for dance, movement and fitness, Erin hosted 'The Big Dance 2008' live in Trafalgar Square. She fronted the 2009 Playtex Moonwalk Marathon in aid of Breast Cancer. Erin was the ambassador & spokesperson for 'MoveIt 2010' at London's Olympia to an audience of 20,000 dance enthusiasts. She released the top selling 'Simply Come Dancersize' with Karen Hardy – reaching number one on the DVD charts.  Erin also performs at countless charity events throughout the year. These include the Not Forgotten Association for which she was invited to appear at Buckingham Palace.
Performing live is vital for Erin, and since 2009 she and Anton have held sell-out audiences enthralled with their annual nationwide tours. Their current 2022 tour, Showtime, is a glittering celebration that pays tribute to some of the world's greatest icons of entertainment.  The show includes live vocals, a dance troupe and 23 piece orchestra. The duo have also entertained full houses at the Royal Albert Hall with their 'Christmas Cracker' festive galas, appeared on the BBC 'Proms In The Park' and in 'Cole Porter Classics' at the Royal Festival Hall.
After Dinner Speaker
Erin is in high demand as a performer, presenter, motivational speaker, and ballroom dance instructor. She is regularly sought after for dance breaks at resort hotels, on cruises, as well as for workshops, team-building, and corporate events.
Erin has gained tremendous popularity and acclaim through her sense of fun, positive attitude, and her uncompromising and committed approach to dance.
Possessing the magical gift of making everyone she meets feel instantly at ease in her company, Erin is a superb communicator, a consummate professional, a natural motivator. Erin's effervescent personality will make any event, occasion or PR opportunity sparkle.
Please get in touch with The Right Address for after dinner speakers in the UK such as Erin on +44 (0)1895 827 800