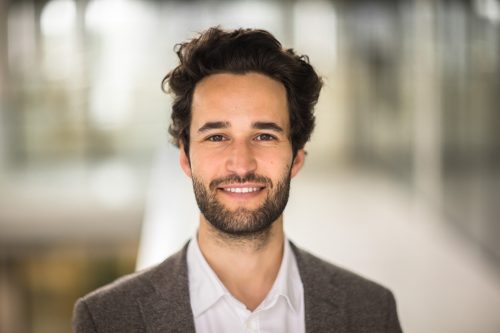 05 Feb

Dr Daniel Susskind – A World Without Work

One of our most popular business speakers, Dr Daniel Susskind, has just published a ground-breaking book on the future of technology on work – A World Without Work. Daniel is one of the leading economists, exploring the impact of technology, especially the effects of Artificial Intelligence, on society. He is already an accomplished author with a number of published research papers.  Daniel also has a recent best-selling book, The Future of the Professions, which he co-authored. After advising the British Government, Daniel currently teaches and researches at Oxford University.  He is a Fellow in Economics at Balliol College. Previously Daniel was a Kennedy Scholar at Harvard University.

In his new thought-provoking book, Daniel discusses the future of technology on economics and the wider society.  This overlaps with his research focusing on the consequences of technology on employment and earnings.

Artificial Intelligence has become a very popular discussion point over the recent years. Especially the perceived threat of Artificial Intelligence taking jobs away from the human population is one of the mostly hotly debated topics. However, while most of the debate so far has mainly been a binary one – analysing the advantages and disadvantages of AI, with his hype-free viewpoint Daniel moves the discussion forward and opens up new horizons. With his elegant writing skills, Daniel reminds us that technological progress could bring about unparalleled wealth.  Therefore, solving one of mankind's oldest problems: how to make sure that everyone has sufficient income to live on.
Reviews
In a recently published article in the Guardian newspaper, Daniel admits that this is a well-trodden topic but he asserts that it is one of the greatest dilemmas of our time, deserving far more attention. A number of his book's reviews firmly acknowledge this as well; Booklist review claiming that not reading this book might be "downright irresponsible".
Speaker
During his presentations Daniel combines his policy-making and academic experience.  He seeks to explain how we should navigate such a complex future with his eloquent and compassionate style.
To book Daniel or other business or after dinner speakers, please get in touch with The Right Address at 0 1895 827 800.